I know Christmas is O V E R, but taking down the decorations reminded me of one more Christmas tradition I enjoy.  I give my husband an ornament every year that is supposed to represent something significant that happened that year.
I began during our first year of marriage, 2005, with this blurry little wakeboarder.  We fell in love on a wakeboarding trip during 2004 and were married in 2005.  So I thought this was a good representation of the start of our lives together.
In 2006, I graduated from college, and my wonderful parents sent us on a trip to London and Paris.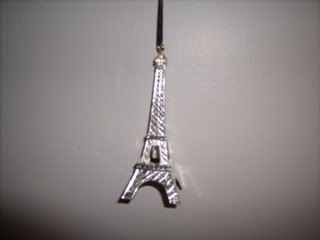 In 2007, we had a baby girl.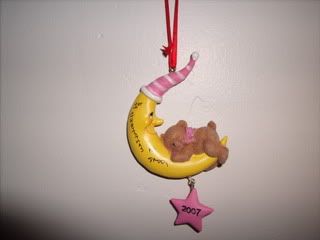 And in 2008, we worked together through some tough times, that led us to rely much more heavily on faith.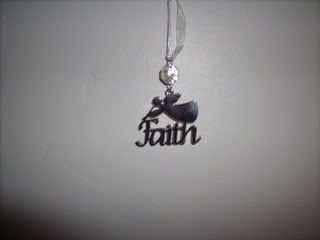 We started the tradition with our daughter with two nativity ornaments her first year, since she was born close to Christmas.  This year, she got a black cat wearing a Santa hat because she adores (attacks) our black cat with fervor.
It's kind of fun to summarize an entire year with one store bought representation.  Do you do anything similar?  What object would best represent YOUR 2008?
Related Posts via Taxonomies