One thing I have always wanted to be supremely good at is sewing.  A neighbor mentioned to me that she sews, and before she even knew what had hit her, I had her commited to being my sewing instructor.  Poor girl. 
I am so obnoxiously proud of the dress I made for my baby girl.  I really have no valid reason to be so proud, since said neighbor coached me along every step of the sewing process. 
The dress took 7 (SEVEN- OY!) hours to make and I was so excited when it was done.  I put it on Baby Girl right away, only to discover that the guidelines for sizes are WAY off!  She's swimming in the dress!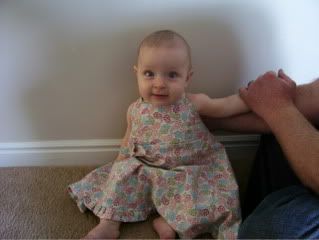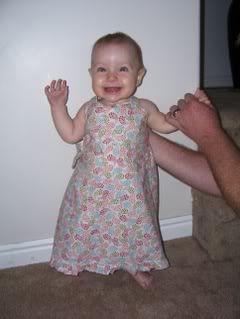 Yes, the dress is supposed to go to just below her knees.  It is also supposed to stay up without my husband holding the straps in the back.  It should fit something like this:
Now, for some ridiculous reason, I am attempting this pattern on my own: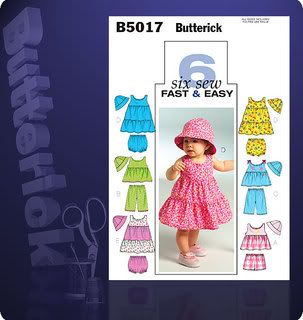 Do you think I can do it?  I'm not so sure.  What craft have you always wanted to try?